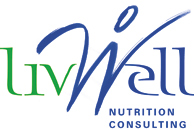 Hi Liv,
I am so grateful for the individualised and effective race nutrition and hydration plans that you have provided for my past five Marathon races. Nutrition and hydration are integral to endurance performance and I can't thank you enough for your highly valued role in my multi-disciplinary team. I have learned so much from you about how to maximise training adaptations and recovery through nutrition and how to periodise my nutrition plan to get the most out of myself in key competitions. Your specialised advice, proactive approach, attention to details, approachability and practical ideas give me the confidence I need to perform at my best and I appreciate the time you have spent getting to know what works best for me. Time to knuckle down and start working towards the next race : )
Jessica Trengove, 2 time Olympic Marathon Runner, Commonwealth Games 2014 bronze medallist.
Hi Liv,

Thanks for your help and guidance over the many years we've worked together.
Great to have you as part of my team.

Anna Meares
Hi Olivia

Hannah here, how are you going? Good news - I have made the Olympic Team!!! .... thank you HUGELY in helping me achieve the peak condition that I was in for Nationals and Olympic Trials - it definitely paid off! ..... I obviously want to keep running with this. Thanks again.
Hannah Davis
Beijing Olympics Bronze Medalist
Hi Liv,

Thanking you for your time and advice in helping me get on top of my persistent cramping problems. After 10 years of battling through final quarters and trying just about everything, your strategies to provide me with the right electrolyte and hydration balance during games has given me full confidence in running out four
quarters for the first time in my career. It is a great feeling, one i am truly thankful for and I greatly appreciate your continued support.
Kristian De Pasquale
Port Adelaide Magpies Football Club (SANFL)